Post by Luca Toni on Aug 31, 2008 14:59:39 GMT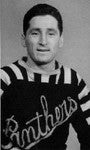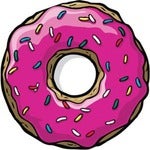 As it was the lollypop guy not Massa who was at fault, my own view is that it's right that Massa wasn't penalised, but that a penalty against the team may have been warranted. Having said that, I don't disagree with the decision not to penalise the team either. Watching the replay on ITV's website, it was pretty much a nothing incident and that kind of thing happens quite often, I reckon the commentators made a much bigger deal of it than necessary because there wasn't much else going on in the race.
Disclaimer: I am a Ferrari fan, but am trying to be unbiased.
Correct. There was never going to be any penalty. To do so would have been very harsh.
Especially as there was no advantage - if it had been for a race place then maybe they would have issued something, but as the other car in question was a back marker (powered by Ferrari engines) there was no chance of a penalty.
At the time I didn't see what all the fuss was about, and I still don't.
I believe the commentary from Brundle and the other one was along the lines of "unsafe release into the pit lane"

And since Ferrari don't use a lollipop man (take note please Doughnut!) I would tend to think along the lines of their system itself being fundamentally unsafe. Who tells a car to stop if everyone has released their little buttons and the driver gets a light to go? Considering all the people and equipment in the pitlane as it is, allowing systems which release cars out when buttons have been released seems to me to be erring on the side of unsafe in and of itself.
Of course he was never getting a penalty. We knew that as soon as it was revealed the stewards would deal with it after the race.