Post by PantherB on Dec 6, 2016 0:57:45 GMT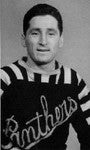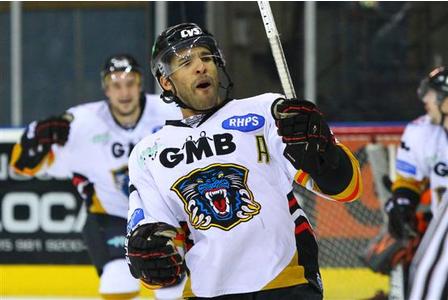 Like I've seen others say, you'd be best taking it to the top, to one of the Blacks. GM has a way of words and a way to brush things like this under the carpet.
Although i do wish it luck, i can't say i'm a fan of the Lord Kitchener esque 'We need YOU' thing. We all know that poster was about going to war, and to some i'm sure it makes the trust look as though it is going to war with Panthers, i.e. causing hate and segregation. Use it with caution if you do continue to use it as initially the trust seemed to aim to make voices heard, now it seems like it wants to burn the current regime to the ground.
Again, i wish you guys luck so don't take that as me slating the trust, i'm sure the intentions are to gain the best outcome for all.
I'm totally at a loss to find that you think our intentions are to "burn the current regime to the ground"!.
Utterly flabbergasted.....
We have said many times that this is not about protests, boycotts or removing people from the club.
It IS about creating a working relationship with the club and improving communication.

I seriously have absolutely no idea how you have managed to come to your conclusion and I hope that you are in a minority of 1 with that view point.
If you are at all interested, which I guess you must be then just give me a call to discuss it as you are honestly miles off in your assessment of what we are trying to do.
Rob
07974330553
Do tell me, where did i say "your intentions are to "burn the current regime to the ground"!."?? I'll answer that very question for you. I didn't. The term 'seems' and 'like' suggest uncertainty, uncertainty as to what the aims are to someone who hasn't dug through all of the posts to know in detail what the trust is aiming for, and see's nothing but 'We need YOU' after every loss.
So, perhaps reading my actually, non-against the trust post again but making more effort to note the quite apparent uncertainty regarding some aspects i pointed out, perhaps that might see you reply with a bit more respect?
Also, I've hightlighted the part of your post which is pretty much all you needed to say, re-assurance against a question i raised and not the alienation you provided. Plus, how does a post which starts with 'Best of luck with it' and finish with 'i'm sure the intentions are to gain the best outcome for all' conclude that i think the trust is aiming to tear down the walls of the organisation and destroy what is?
Literally the only aim of my inital post was to raise a point about the Lord Kitchener thing, you know, the thing which was centered around war.