Post by grumpyminer on Mar 29, 2008 1:26:42 GMT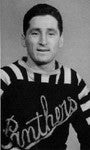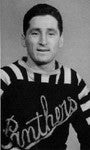 his talent is undeniable, but as i understand it, he's another stroppy git in the same vein as seb bach.
JSS certainly isn't a big ego front man, he is revered as one of the nicest guys in rock. He always spends time with fans after shows, before shows and sometimes during them.
Where did you hear he was a stroppy git? Was it from the Skid Row gig? If so then there was a reason.
JSS were booked to play in the Rig...then the Skid Row gig was re-scheduled for the main room...on the same night as JSS. It made sense that they should share the main stage. JSS was promised a 70-minute slot but Skid Row messed them about with soundcheck and equipment "issues" which meant they lost 15 minutes of their set.
Jeff was annoyed as he knew there was a lot of fans hearing him for the first time and he and his band were being short-changed.
Last November, JSS were due to play a show on a Tuesday in Glasgow. Ticket sales didn't go well as there were lots of bands touring at the time (Thin Lizzy, Meat Loaf, Heaven and Hell) so the venue pulled the show just 5 days before it was to take place. Jeff may well have got annoyed by this but made nothing public. Instead he got on his phone to find another place to play, on the Friday morning his website announced a new show for the following Tuesday, Junktion 7 at Nottingham. With no time to advertise apart from the EG section of the NEP and Radio Nottingham, they didn't even expect the 30-odd people they got to play for. Apparently they played for just a proportion of the door money just so they could play.....it was a brilliant show as well.
In November 2004, JSS was booked to play at JB's in Dudley on the 5th, then a tour was announced by Tyketto and a date at nearby Wolverhampton on the same night, the 5th. Tyketto singer Danny Vaughn realised that both bands would attract the same audience and would suffer for this clash of dates. He contacted JSS and a co-headline show was set up at Wolves...and it was awesome!.
Then in 2007, when JSS had the Journey gig, the band were looking for support. JSS remembered the good deed done by Danny Vaughn and convinced the guys in Journey and the tour promoter to get Danny Vaughn in as support.
When Jeff was unceremoniously dumped by Journey, you would expect him to be angry. But he has never publicly shown any anger towards them, his own press release stated that they were entitled to choose who they wanted to sing in their band but "it would have been nice for them to call me and tell me first" and "...I guess I won't work with them again!".
He is extremely talented and a nice guy with it.
*** sorry that it went on so long, just wanted to set things straight ***