Post by Shaggy on Mar 24, 2019 12:05:06 GMT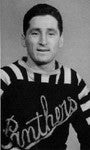 Keep
The Brits (yes, I know that will get some people frothing at the mouth, but hey ho)
Rissling
Henderson
Bolduc
Guptill (even if he doesn't switch on all of the time, he's still clocked up more than anyone else!)
Stewart -
if he gets to full fitness and stays there
Munson (less experience than Garnett, but to be honest - I have more confidence in him than Garnett)
Bin
Rheault
Richard
Hurtubise
Garnett (has great moments, but also terrible ones... more so than we can tolerate in a #1 netminder IMO)
Lepine (he's woken up in the past couple of weeks or so... but it's too little, too late)
Kovacs
Undecided
Hughes
Olsen (would really like to be a keep, because there's so much that he COULD do... but hasn't)
Billingsley
Pither (edging towards 'keep', because we know he really can turn it on, he just goes AWOL a bit too much for my liking)
Out of interest, why would you keep Lachowicz?
Don't you think his spot could be useful for someone like Kelsall? A young player with the hunger to fight for ice time and the potential to really add some value to the team.
Is Kelsall ready for a full slot? Stats are far from a conclusive tool, but they're pretty much all I've got to go on - and going by his stats for Dundee this season (48 games, 2 assists) I'd say he's probably not.
Firstly - is he even going to come back here? He might not want to, the Panthers might not want him to... I have no idea.
Secondly - is it wise to chuck him in to a full-time slot straight away? I'm not so sure... remember that Oliie Betteridge was eased into things gently, and now look at him - he's storming up the ranks.
As for Lacho... vying with Steve Lee for Most Criticised Panthers Player... justified? - only partially IMO.
Lacho's stats aren't great... when it comes to actual offence his biggest weakness is his confidence in shooting - he really REALLY should shoot more.
However, he's still a bloody good provider (notice how many of his passes are absolutely spot on) but his greatest strength doesn't tend to show up on most stats - he's a defensive forward, and he's still good at it. No, he's not big & beefy, no he's not a fighter - which puts some people off - and yes, he can get knocked off the puck... but if you get someone who's too big to get pushed off, he's most likely going to be too slow to catch people. You pays your money, you takes your choice.
Any team needs a mix of players... snipers, power forwards, grinders, defensive specialists, etc... it's no good just obsessing over how many goals are scored and ignoring everything else, you need a wide variety. Lacho fits in quite well on that front.